Best animated gif in a long time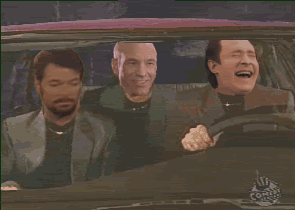 Too freaking funny. Nice one, DenmarkLarry.
EDIT: I have never seen this gif, but I do know that the origins of this thing…the SNL skit, turned movie, etc. I get that. I know that. Quit telling me that. The part that was new to me was the star trek head overlays, ok? Sheeh.